The Joseph Baker Workman Trust and Charlton Parish Council are pleased to announce that funding has been awarded  from Wychavon District Council's Community Legacy Grant Scheme to allow the project to develop and upgrade the Old Schoolroom to proceed. Planning Permission has also been granted following some amendments to the original plans, and outline details of the revised design are shown here: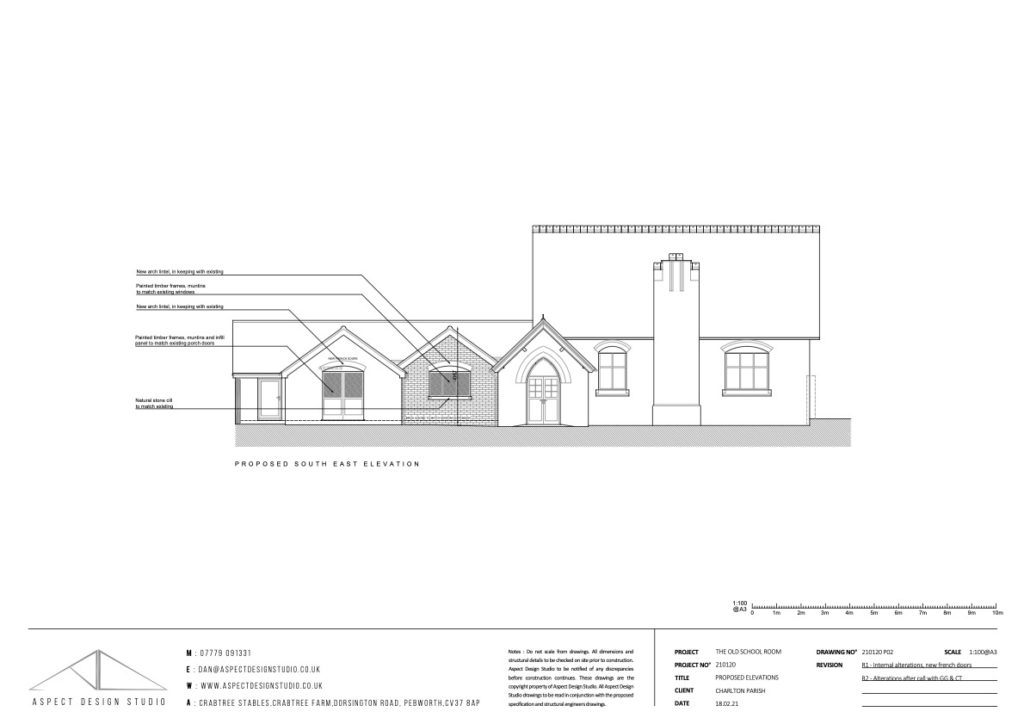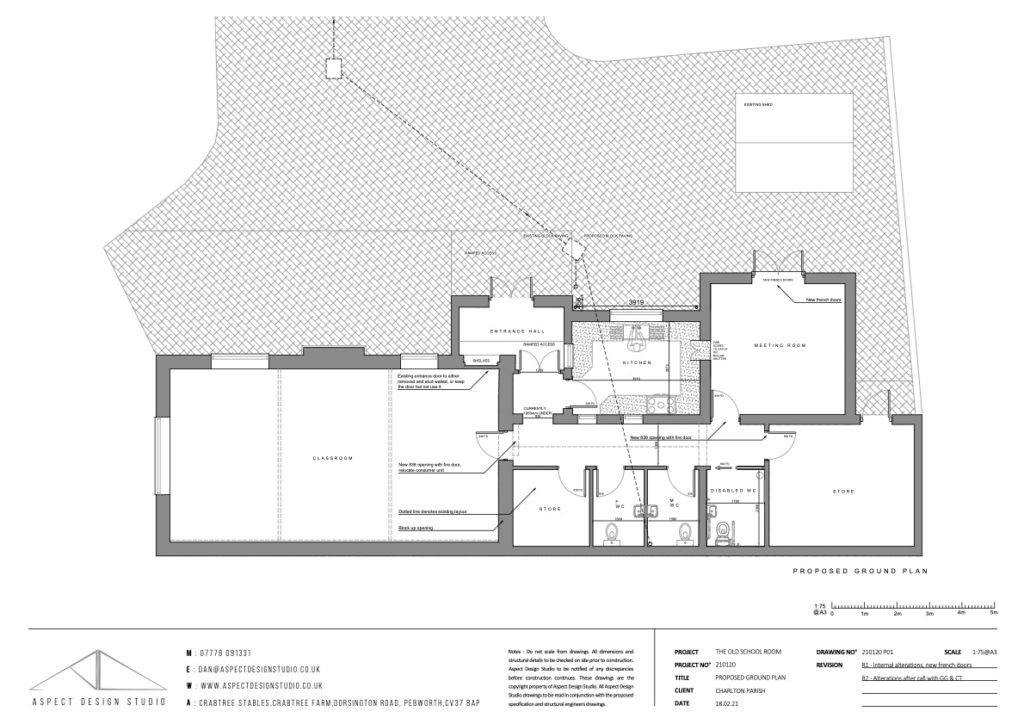 Full working drawings are currently being prepared by our architect.
The project will include the construction of a small extension to the existing building allowing the full refurbishment of the service area to include a new enlarged fully equipped kitchen, new toilets with disabled facilities and a new storage area. The driveway will also be properly surfaced.
The terms of the grant require a degree of match funding, meaning that fund raising for the project will continue following the relaxation of Covid restrictions.
These developments which will commence in 2022 will provide a modern and much improved environment for all our users and hirers and will generally be a great asset to the village, of which we can all be proud.
We would like to thank Wychavon District Council's Communities and Engagement team and our local District Councillor Tony Rowley for their help and support, in helping us obtain the grant.