The Church of St. John the Evangelist was consecrated in 1883, having been converted from an Elizabethan barn in 1872. It was linked with St. Michael's Church, Cropthorne, in a united benefice in 1923 before both parish churches became part of a wider united benefice with churches in the villages of Fladbury, Hill & Moor and Wyre Piddle across the River Avon in 1998.
Following a serious fire in the church in May 1985, the village community responded positively and the repaired church was rededicated in November 1986.
This restoration and subsequent major repair work demonstrated the strength of the church community.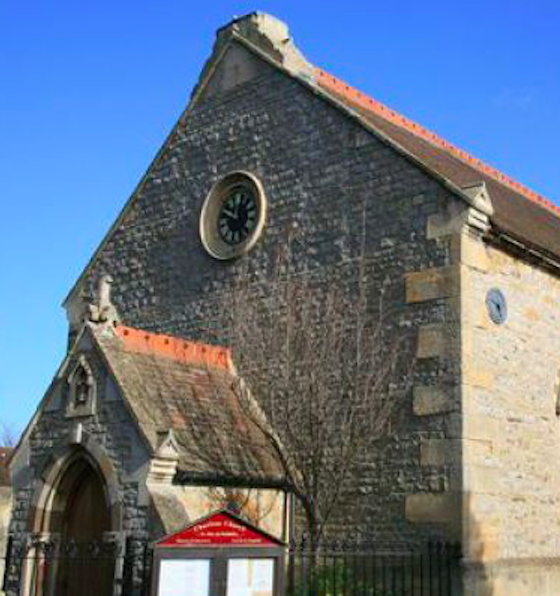 Above the clock you can see the remains of the bell turret which was removed in 1998 as part of a wider refurbishment programme, as the weight was beginning to push the walls below apart.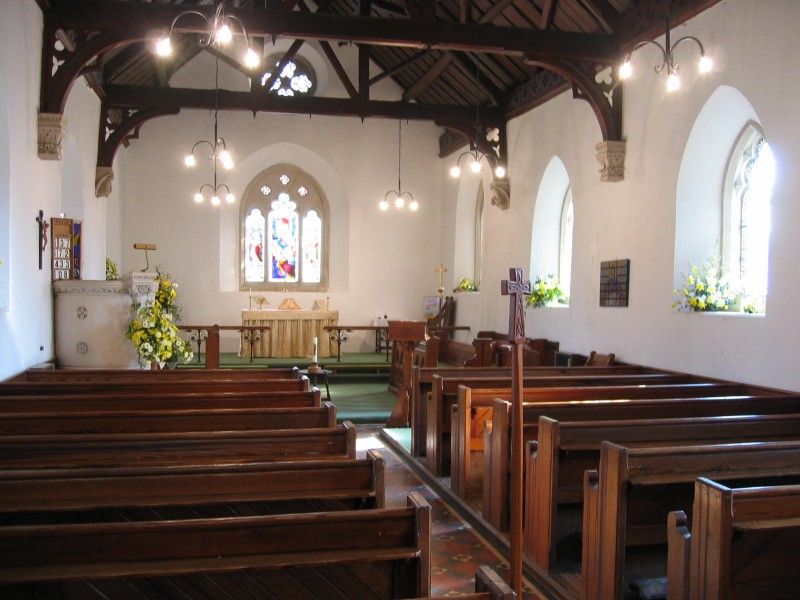 As a relatively small building (seating capacity 100 approx.), simply adorned, there is a homely and relaxed feel to worship. Visitors have remarked on the warmth of the welcome they receive and that they soon feel to be part of the church 'family'.
The simplicity of the church's architecture, with its wooden beams, lends itself to a variety of services, including those conducted in the Taize and Celtic style.